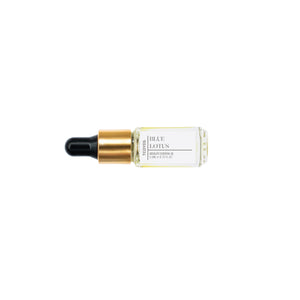 BLUE LOTUS
 It is written that Cleopatra wore this exquisite Blue Lotus. 
Gliding about her Queendom wafting of this
captivating oil. 
Now it is your turn to adorn this potent &
rich hypnotic fragrance. 
Whether you're tryna party like it's 3200BC Egypt, seduce a human, balance your chakras, or relax in a meditative state whilst opening your 3rd eye,
Blue Lotus is your magic potion.   
USES 
1 to 2 freakin drops. Don't play with her. Using too much will have you playing Twister nekkid in your living room. Or floating braless writing a thesis on how to create a solar-powered utopia, on some island in the South Pacific, whilst blowing on a harmonica for inspiration.  
WARNINGS & CARE
Do not operate heavy equipment while using Blue Lotus.
 If signs of irritation occur, discontinue use immediately.
If irritation continues contact a doctor. 
Keep out of reach of children because they stay wildin. Store at room temperature and keep the bottle out of direct sunlight to maintain its strength.
3.5ML ℮ 0.13 fl.oz.