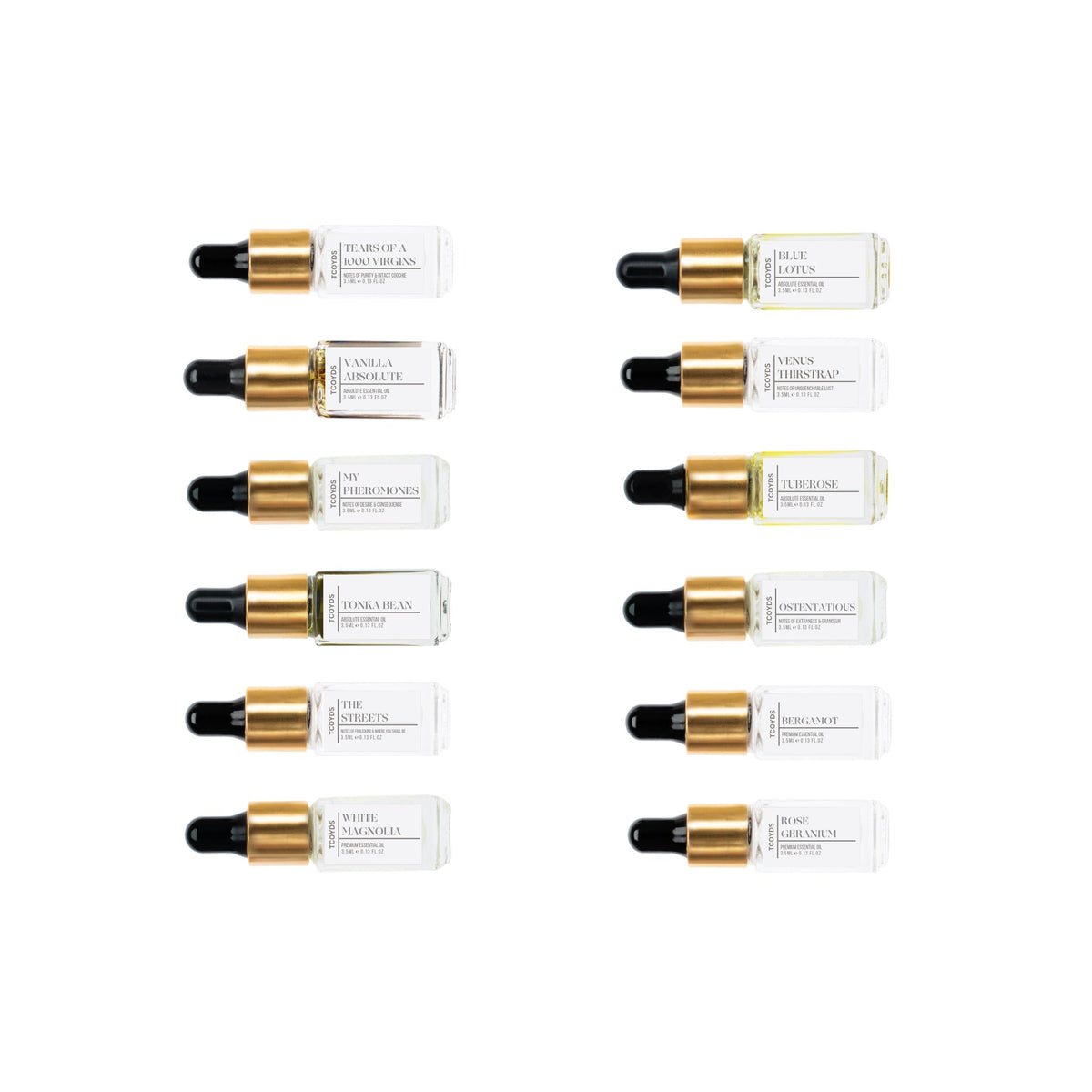 CUSTOM RITUAL PACK
Are you ready to customize your own signature scents?
Choose from a combination of 12 unique perfume oils, premium essential and absolute oils, that will have you beaming with confidence, receiving copious compliments and reigniting new and old loves.
Let your imagination conjure up who you want to be everyday with your Custom Ritual Pack.
Please wait for a few seconds on the checkout page so the products can be loaded into your cart.
1) ? !buildrule.isActiveTab : buildrule.isActiveTab">
{buildrule.selectedOptionValues = selectedOptionValues; applyToAll()}">
[[ $t('message.noteHeader') ]]
* [[ $t('message.required') ]]
{addToCart(); showSubscriptionModel = false}">